Ecole MOSER Geneva
The educational approach of Ecole Moser / Moser Schule allows students to develop their skills in a multilingual and international environment.
Our innovative, creative and active teaching methods aim to foster students' personal responsibility for themselves and the wider community. To achieve this, students work individually and on collaborative and cross-curricular projects both within and outside of the immediate school context. An important aspect of our approach is to encourage students to constantly reflect on and review not only their academic progress but also their personal development.
Respect lies at the heart of education at Ecole Moser / Moser Schule. It is vital to ensure our students develop into responsible citizens of their community and the world.
---
Ecole Moser is a family business founded in 1961 by Henri Moser.
His son Alain Moser has been the managing director since 2001.
Leadership team of ecole moser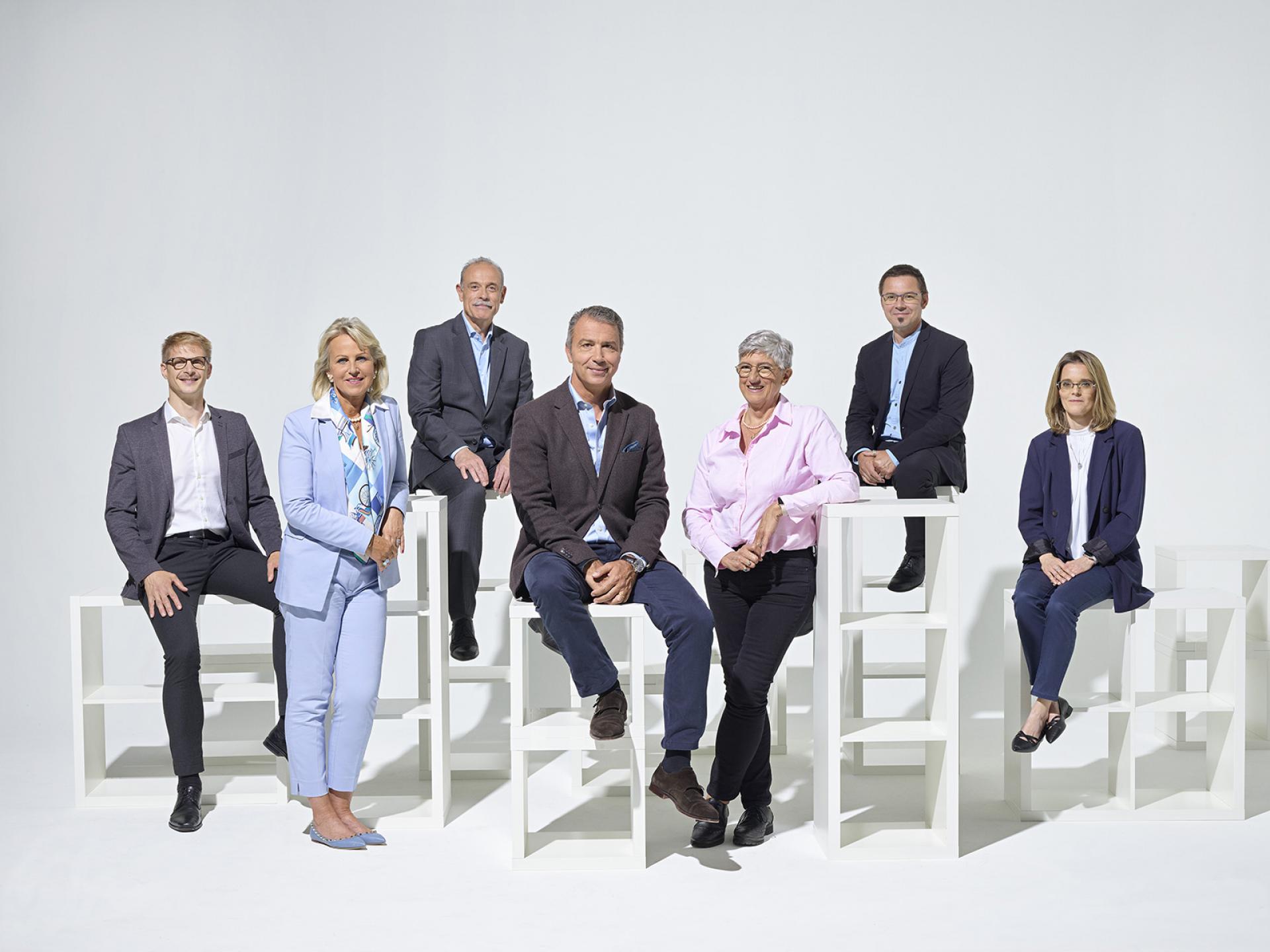 From left to right:
Mr Jean Karamata, Primary school Director
Mrs Pia Effront, Deputy Director General
Mr Alain Fracheboud, Higher Secondary (College) Director
Mr Alain Moser, Director General
Mrs Esther Infante, Lower Secondary (Cycle) Director 
Mr Didier Strasser, ICT Director
Mrs Audrey Bollard, Primary school Deputy Director & Moser Lab Director