Ecole Moser offers a global pathway over 10 years, from Primary (5th grade) to Swiss maturité (bilingual German, bilingual English, or Francophone), or to a Double Diploma: Swiss maturité and International Baccalaureate (IPDP).
At the start of the 2021-2022 academic year, Ecole Moser provides education to 184 pupils in Primary, 312 in lower secondary (Cycle) and 234 in higher secondary (Collège).
From the 9th grade, depending on their language profile, their ambitions and their results, pupils choose a training path. They can reassess their choice in 11th grade, in order to change their track leading to the most suitable diploma. 
The diagram above allows you to visualise the different possibilities.  
If you come from another education system, please check out our comparison of education systems.
 
Conversion table of school systems
Les Cabris
Alpine pedagogical center
Leysin
Made to measure from local materials, our Alpine Pedagogical Center opens up, due south, onto a panoramic view of the Dents du Midi. 
Les Cabris welcomes various school camps all year round, ranging from sports (multisports, soccer, skiing), to environmental projects, or those dedicated to the IBDP (CAS projects). Approximately thirty classes or about 700 students from Geneva and Nyon take advantage of these contemporary and bright facilities every year, both in summer and winter.
Equipped with a multi-purpose room with a breath-taking view of the mountains, the Center also welcomes our teachers and staff for conferences and training seminars.
Ecole MOSER,

Since 1961
With the opening of a private French school for children of foreign parents, Henri Moser laid the foundations for the school in Geneva.
Since then, the innovative spirit of the family business has supported and animated its principles : a child-centred pedagogy, aware of relevant developments for the acquisition of academic, digital and social skills.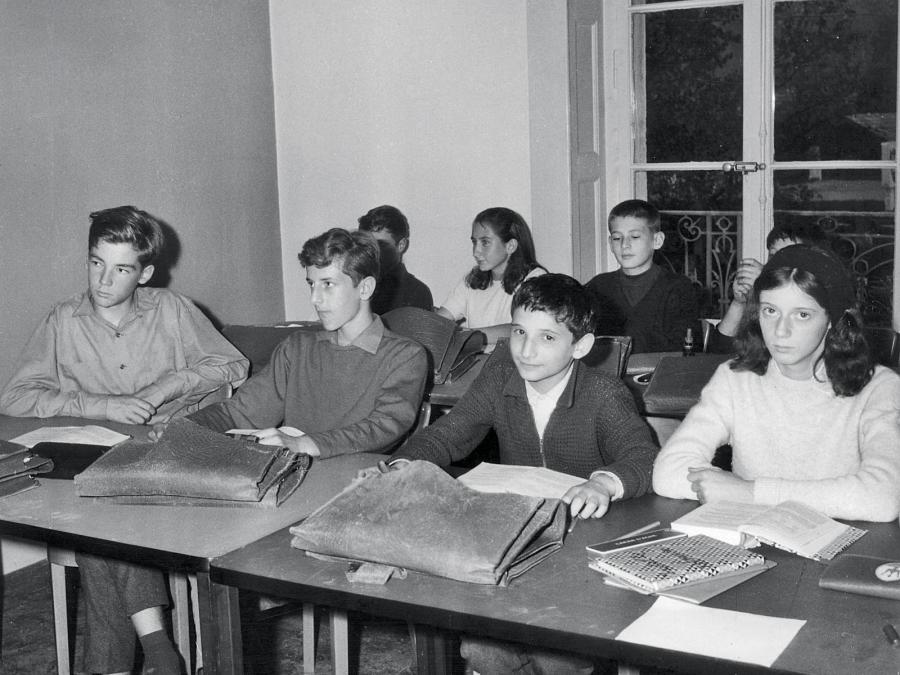 Ecole Moser Geneva
81, chemin De-La-Montagne
1224 Chêne-Bougeries
Registration information
Alumni
Active through a dedicated Facebook group, the alumni comitee organizes meetings and events, to encourage networking and discussions. Join us!